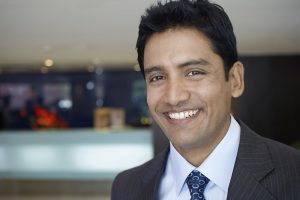 Here at Thompson and Jackson Periodontics and Implant Dentistry, we are proud to offer periodontal plastic surgery. There are several types of common surgeries that we offer.
Esthetic crown lengthening is a common procedure for those who have a "gummy" smile. It only takes about an hour and is basically a "gum lift." During a crown lengthening, we will remove excess gum and bone tissue, reshaping your smile and exposing more of your teeth. We can perform this procedure on one tooth or your entire smile! We want you to have a smile in which your teeth are exposed the right amount so you can be proud to show off your smile.
The procedure is also used to keep your mouth healthy. By removing some of your tissue, we can help control periodontal and gum disease. It also decreases the pockets between the teeth, giving bacteria less room to hide.
Before we start, we will give you a local anesthesia to help reduce pain and discomfort. We will make small incisions in your gum tissue, separating them from your teeth. There are times when we also need to remove some bone. Once we are done, we will use sterile water to clean the area before suturing it. We will also place a protective bandage over your gums. This encourages the gums and teeth to reattach. One or two weeks later, we will remove the sutures and evaluate your mouth. Complete healing may take two or three months.
We also perform functional crown lengthening. This procedure can be either cosmetic or restorative in nature. We usually perform this procedure on teeth that are badly decayed or broken by the roots, or if a patient is unable to get a crown or bridge. We will lower the gum and bone levels, exposing the roots so that they can be restored. We need to use this when simply cutting the gums back will not work. Instead, we reshape the gums and bones prior to you getting a restorative piece.
First, we will administer a local anesthesia. We then make small incisions to remove the gum tissue and reshape the area. When we are finished, we will place sutures in to hold the gums in place. These need to be removed in one to two weeks. Your mouth should be completely healed in six to eight weeks. At that time, we can finish your dental work with a crown or a bridge.
Don't hesitate to contact us if you have any questions about either procedure.